011 It's in your hands



VERNISSAGE: 21 January 2022 19:00 — 22:00
opening times: 21 January — 28 February 2022
location: panke.gallery
title: It's in your hands
date: 2022
artists Magdaléna Kašparová & Andreas Gajdošík
curated by Barbora Trnková

Context

As part of transmediale & CTM Vorspiel 2022, the router.gallery is presenting It's in your hands, an exhibition in collaboration with ScreenSaverGallery curated by Barbora Trnková featuring works by two czech digital media artists: Magdaléna Kašparová and Andreas Gajdošík.
Magdaléna Kašparová: Storytime (2021)
Andreas Gajdošík: Nomin (2018/2021)
Both works touch on the issue of artistic practice in the context of contemporary information technology and the self-presentation of artists on the Internet.

The trajectories and narratives of today's world are rapidly changing and evolving through information technology. But is anything changing really? Most of the art, regardless of its original medium, passes through the internet and digital technologies at some point; whether in the form of exhibition documentation on social media as trailers, portfolios of artists, articles, etc. Operation of the art world usually does not reflect the nature and possibilities of current technologies, the artistic practice remains largely conservative. Although there are changes related to information technology, the defining structures remain unchanged. But we don't have to accept it. Andreas Gajdošík's NOMIN application responds to this situation and uses knowledge of programming languages and digital environment to thematize, reflect and quixotically attack operations of the art world and the defining structures of artists' opportunities. In her video, Kašparová deals with another complex determining aspect in our society, the result of which include, for example, the objectification of women, which today takes place mostly through screens.

The exhibition takes place outside, in compliance with all applicable Corona protective regulations.
Please keep your distance.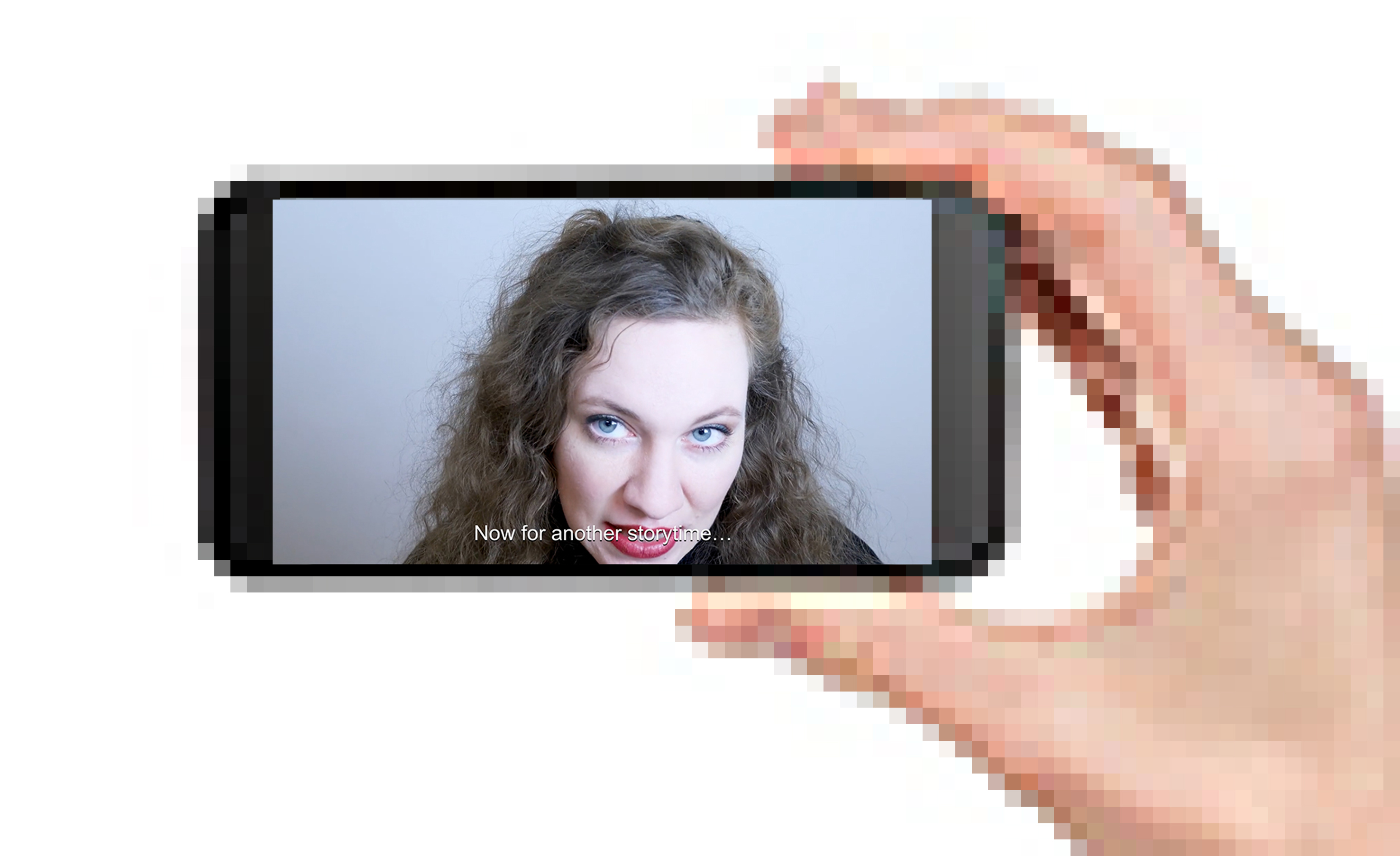 Magdaléna Kašparová, Storytime, 2021 (photo by Barbora Trnková)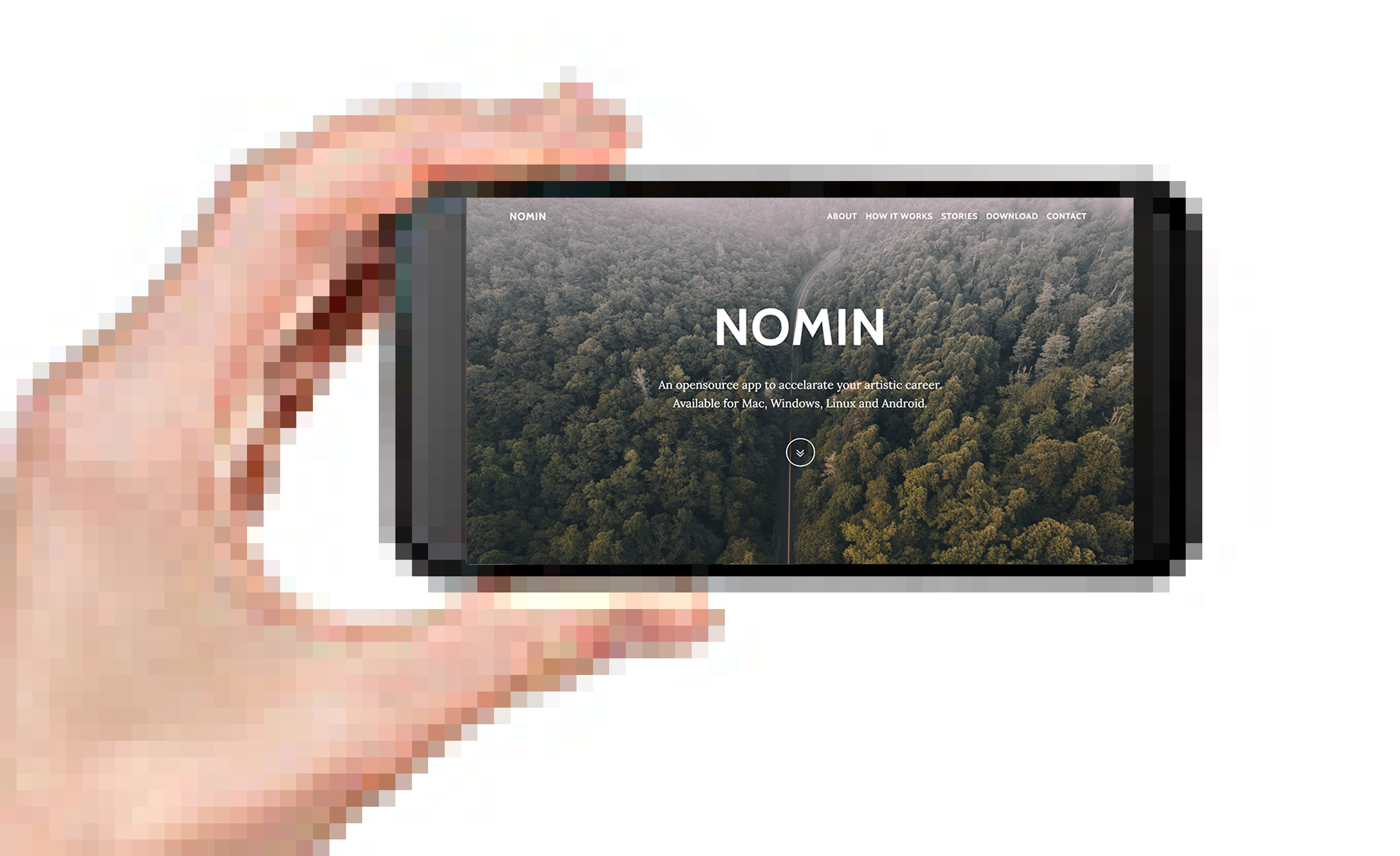 Andreas Gajdošík, Nomin, 2018 (photo by Barbora Trnková)


artists:

Magdaléna Kašparová Prague based czech new media artist Magdaléna Kašparová is a graduate of the Academy of Fine Arts, Prague, New Media studio. She describes her artwork by oscillating between three main themes: pastiche (VHS glitch, remediation, decomposition, rework, anatomy of nostalgia, vintage, emotion of obsolete technology, sentimentality, recycling memories, neverending retrospection, layering), border between fine art & graphics design (digital and analogue color relationship, animation, color principles, color gamut, gradient, monochrome) collections (cumulation, overcrowding, catalogs).

Andreas Gajdošík lives and works in Prague as well. He is an artist and programmer, focuses on useful art, socially engaged projects and artivism which often incorporate coding, new technologies and interventional provocative attitudes. He is interested in open source, sharing, DIY culture and experimental forms. He is a member of experimental band European Union, and was a member of the dissolved Pavel Ondračka collective. He is the laureate of the Jindřich Chalupecký Award.

ScreenSaverGallery is an online exhibition space and a net art project using screensaver as its medium. The project transforms this inherent software feature of operating systems into gallery space during the moments of inactivity. The gallery's software application is downloadable online, the exhibitions are changing automatically.